About Starblast.io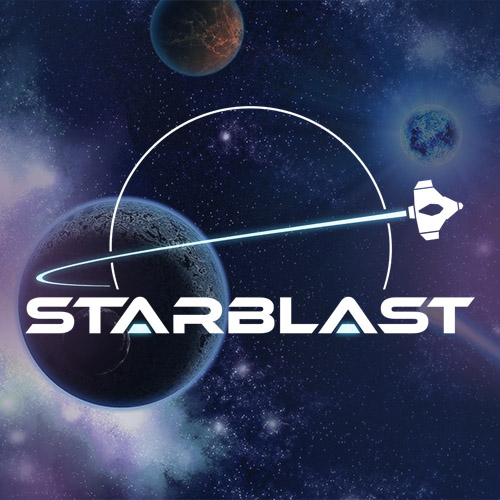 Description:
Starblast.io is an exciting multiplayer online space shooter game where players compete against each other in a vast galaxy. In this game, you play as a spaceship pilot, and your goal is to mine asteroids for resources while also battling against other players.
Gameplay
Starblast.io features fast-paced gameplay with simple controls. You control your spaceship using the WASD or arrow keys and use the mouse to aim and shoot. The game consists of different modes, including Team mode, Survival mode, and Invasion mode.
Game Modes:
Team mode: In this mode, players are divided into teams and must work together to dominate the galaxy. Teamwork and coordination are crucial to defeating rival teams and claiming victory.
Survival mode: This mode challenges players to survive as long as possible against an increasingly difficult onslaught of AI-controlled ships. Collect power-ups and upgrade your ship to enhance your chances of survival.
Invasion mode: In this intense mode, players must defend their home base against waves of invading enemy ships. Participate in strategic battles, upgrade your ship, and protect your base at all costs.
Features
Starblast.io offers a range of features to keep players engaged and entertained. Some notable features include:
Ship customization: Customize your spaceship with various skins and options to make it unique and stand out among other players.
Leveling up: Earn experience points by mining asteroids and defeating enemies, allowing you to level up and unlock new upgrades and ships.
Leaderboards: Compete against players from around the world and strive to reach the top of the global leaderboards.
Online multiplayer: Battle against real players in real-time, testing your skills and abilities in intense and thrilling space combat.
Starblast.io combines addictive gameplay, stunning visuals, and competitive multiplayer action, making it a must-play for any space shooter enthusiasts. Prepare to embark on an interstellar adventure and conquer the galaxy!
To commence your online gaming experience in Starblast io, visit the game.
Managing your character or object within the Starblast io generally involves using the keyboard (e.g., WASD for movement) and the mouse (for aiming and performing actions). You can also access additional control buttons and settings through the in-game menu.